Earlier this summer, the Global Entrepreneurship Network (GEN) kicked off to a new mentorship and exchange program for high-growth women entrepreneurs based in Africa called the Women's Venture Xchange-Africa (WVXA). Run in partnership with the Case Foundation, the Mara Foundation and the U.S. Department of State, the inaugural cohort of four women entrepreneurs convened in Nairobi, Kenya this week to begin their month-long mentorship. (To learn more about the WVXA, check out Sheila Herrling's blog post, Women's Venture Xchange-Africa: Expanding Women-led Businesses in Africa.)
As we wrap up our weeklong celebration of entrepreneurship in all communities—including women, people of color and those who are using business as a source for good—we are excited to introduce you to this cohort of four exceptionally talented women!!

Hyasintha Ntuyeko – Kasole Secrets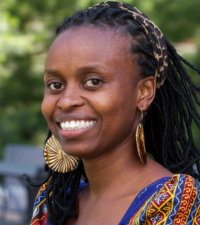 Hyasintha Ntuyeko knew at a very young age that she wanted to be an entrepreneur. In 2013, fresh from university, she founded Kasole Secrets Company, Ltd. Kasole's organically manufactured sanitary napkins, Glory, are disrupting the industry in Tanzania. Hyasintha's desire and determination to succeed in her new career is an inspiration to many and duly recognized – she is a Tanzania Young Professionals Trail Blazer, an award given to individuals who demonstrate exceptional leadership skills in difficult circumstances, and a Mandela Washington Fellow.

Nobukhosi Ndlovu – Caudliss Trading T/A Nutrie Foods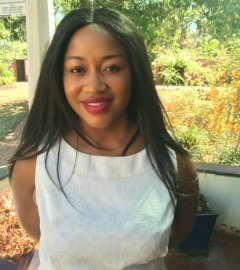 Prior to launching her own company, Caudliss Trading T/A Nutrie Foods, Nobukhosi Ndlovu worked as a Human Resources Consultant. She started Nutrie Foods with a mission – satisfy the Zimbabwean market's domestic consumption requirements through efficient, effective manufacturing technologies and dedicated staff. Nutrie Foods manufactures and packages peanut butter, kapenta fish and salt. However, their ambitions don't stop there; in the next two years they will begin manufacturing and distributing scouring powder, jam, cooking oil and fruit, with plans for greater expansion over the next five years.
Nobuskhosi aspires to lead a corporation that is a dominant player in the manufacturing and distribution of household products in Zimbabwe and beyond. Her team values the quality of its products, the innovative nature of their business model and the excellent customer experience they provide.
Linda Mukangoga – Haute Baso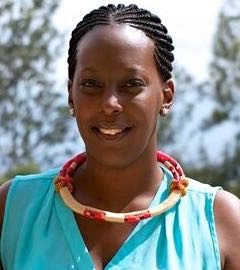 Linda Mukangoga is one of two young female Rwandan designers who founded Haute Baso. Linda was born in Washington, DC, to Rwandan parents. Linda spent time between the US and Rwanda and finally settled permanently in Rwanda to work for Gahaya Links, a company that trains rural women in the production of artisanal crafts for international markets. After participating in the design and distribution of pieces that were carried in large, international retail chains including Anthropologie and Macy's, Linda was empowered by the belief that there is a market to showcase Rwanda globally while creating employment opportunities for the girls she works with. From this belief, Haute Baso was born – a Rwandan ethical fashion brand.

Annet Ayamba – Your Choice Agro Processors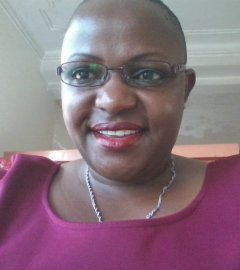 Annet Ayamba is from Kampala, Uganda and holds a Bachelors of Art in Education from Makerere University. Annet founded Your Choice Agro Processors in 2000 with just $200, and has since accelerated the company's growth and market share, becoming the head of a leading agriculture processor in Uganda. Your Choice Agro Processors produces millet, cassava, maize, honey, rice and soybeans. Annet's five-year plan includes expansion regionally with a focus on Kenya and internationally with increased global sales.
At the Case Foundation, we are excited to play a part in this pilot program that aims to unleash the promise of great entrepreneurs around the globe, and are particularly thrilled to introduce you to each of these high-potential entrepreneurs who represent diverse African cultures and budding industries. We hope you will join us in supporting and following the journey of the fearless entrepreneurs!