Chances are your LinkedIn profile is focused on your resume and headshot, but if you're reading this and love social good as much as we do, then you may want to check out LinkedIn's new social good capabilities. The site has become a gathering place for influencers to discuss, learn and connect with old friends, trusted colleagues and new business connections. In the past year, LinkedIn has rolled out a number of new features that make the site a useful platform for nonprofits to engage their current supporters and identify new ones.
The first new feature is a "Volunteers & Causes" section of a member's profile. This allows users to showcase what causes they have volunteered for and the ways that they would be interested in getting more involved (i.e. offering pro bono work and serving on boards). Not only does this allow your connections to see what you are passionate about, it shows future employers that you are an engaged citizen and well-rounded candidate – setting you apart from others. In fact, one out of five hiring managers has hired a candidate because of their volunteer experiences. The graphic below (provided by LinkedIn) shows how easy it is to add this information to your profile.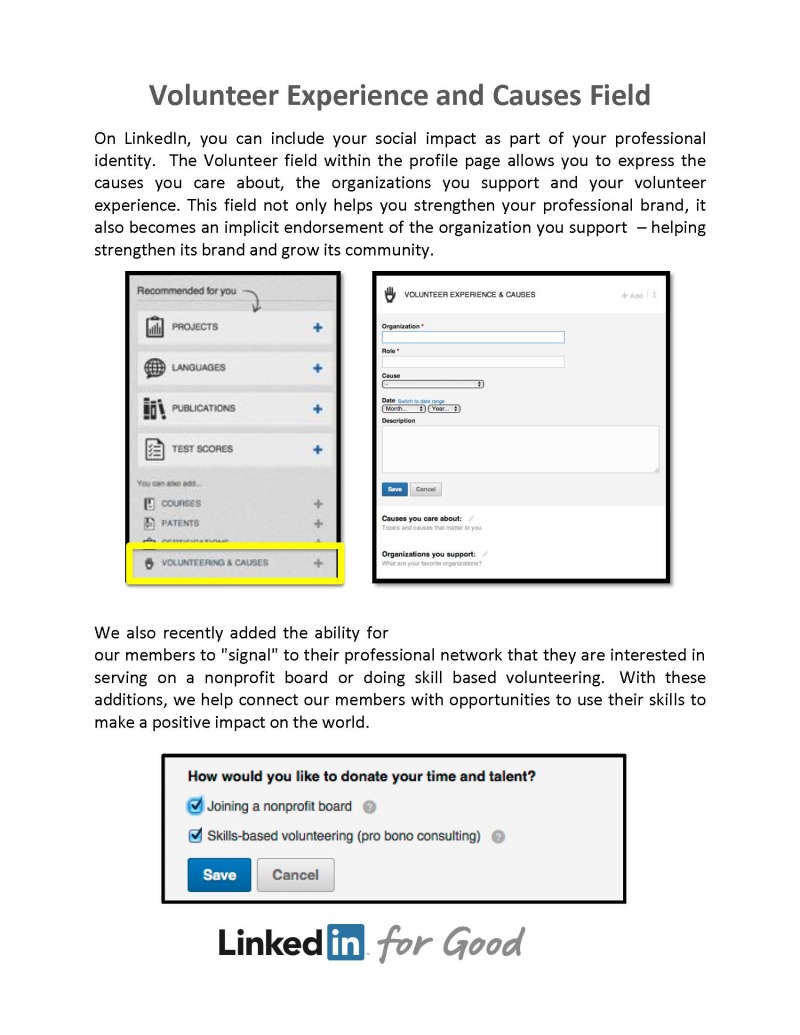 As we near the end of Pro Bono Week 2013, take the opportunity to update your LinkedIn profile with your recent service, just like over a million members have already done.
In addition, nonprofits can capitalize on the opportunity to set up a LinkedIn Board Member Connect profile (BMC) – a method to help you find talented people that are passionate about your cause and want to take their involvement to the next level. BMC exists to seamlessly bring nonprofits and individuals together not only to find potential board members, but to share best practices in governance, and ideas for running effective nonprofit boards.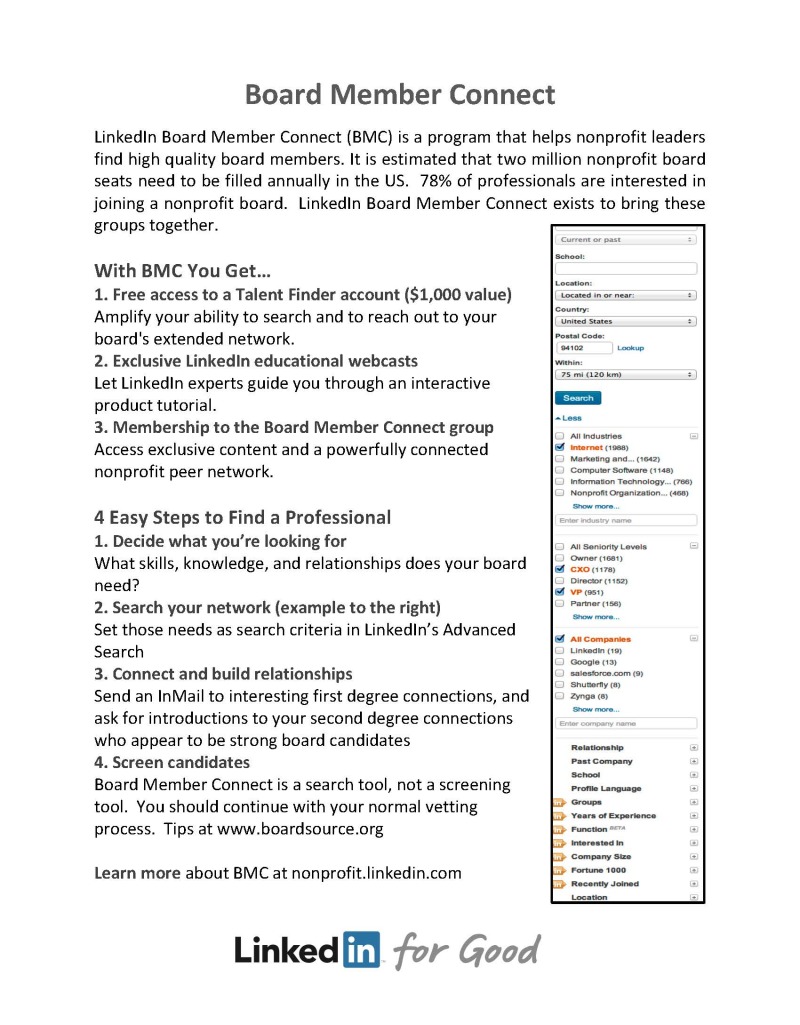 So if you haven't already, be sure to take a fresh look at LinkedIn for these new opportunities to connect with potential supporters and engage in new ways.