This Spotlight is authored by guest writer Caitlin Kelly as part of a special blog series by the Case Foundation featuring Be Fearless stories from the field. Follow along with us as we meet people and learn about organizations that are taking risks, being bold and failing forward in their efforts to create transformative change in the social sector.
"We make big bets with small gifts," says Emily West, executive director of the West Foundation, a 56 year-old Indianapolis-based family foundation working in the international community development sector. With assets of $6 million, a staff of two and four board members, the foundation doles out approximately 45 grants a year. Gift size ranges from $10,000 to $30,000 and grantees can be surprisingly unorthodox. Issuing non-traditional grants is one measure of their fearlessness, says West.
"Foundations, particularly small ones, tend to be quite conservative and often believe they must give only to large, well-established organizations to ensure that not a penny of their grant will be wasted. And yet small foundations occupy a special niche in that they have the luxury of gifting at lower levels and taking the risk to assist emerging non-profits," she says, arguing that large foundations, such as Ford, Rockefeller and Gates, would find it impossible to help these organizations find their footing. "Imagine how many grants Gates would have to give at the $10,000 level in order to give away the amount of money required of foundations on an annual basis (five percent of the earnings of the fund). They couldn't – they would collapse under the weight of the number of grants they would have to make and the mountain of paperwork it would generate. But at our size, it's manageable."
She adds that "Gifts to small organizations that have never yet had a $10,000 gift, whether made in the U.S. or internationally" can be a real game-changer. Once other funders see that what looks like a risky investment has, in effect, paid off, they soon step up with much larger gifts—making small family foundations like hers crucial as a first indicator of a non-profit's viability.
A great example was their $15,000 grant to Ubuntu Education Fund, a U.S.-based non-profit serving Port Elizabeth, South Africa. It was the first of its kind for the organization, and provided a small program expansion to offer counseling services to children whose families included HIV/AIDS patients. Ubuntu was favorably evaluated by the foundation as it serves a city ravaged by HIV/AIDS with residents who are ultra-poor (those living on $1.25 U.S. or less). And it turned out that the foundation's bet on Ubuntu was a good one, as only six months after receiving that $15,000 gift, Ubuntu was awarded a 60,000-pound grant ($93,951.00 U.S.) by the Elton John AIDS Foundation. Today, Ubuntu has grown to become an important partner to the South African government in HIV/AIDS awareness, prevention and treatment, and has built a $6 million community center to further its work at the request of the citizens of Port Elizabeth.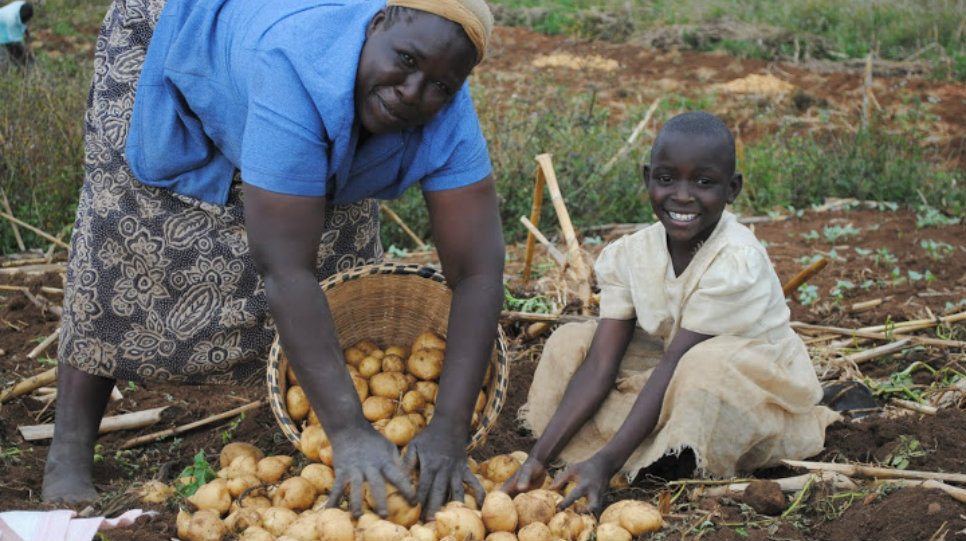 Taking risks on non-profits without a proven track record is all about establishing trust, says West. "With early stage organizations, that may take various forms," she notes. "In evaluating the potential of an organization, you may see that they are very well organized regarding best practices from an administrative and/or programmatic standpoint, or they may have a business model that is extremely innovative. Sometimes you gauge the passion of the funder for the mission of the organization and have great faith in that person. There are many factors at play, and some are more tangible than others. Much of our work right now is devoted to nailing down exactly what they are so that we can promote them to our colleagues and encourage other small foundations to be confident risk takers."
Embracing failure is also a necessary party of risk-taking, and the West Foundation has a philosophy on that as well. "We gave a $10,000 grant to Vittana, a young organization whose goal was to crowdfund post-secondary education tuitions for students in developing nations through new loan models with indigenous micro-finance institutions (MFIs). I thought it was a brilliant idea, and we funded their start-up in the Philippines," West says, but the organization closed its doors within two years due to its inability to acquire funding for its model. Nevertheless, she sees that grant as a success. "Their model worked, and is still working with the Filipino MFIs where it was established, so good came out of our investment. Vittana also accrued much local knowledge of the field and has passed that on to other crowdsourcing organizations such as Kiva. So their work will live on to benefit others in the sector."
The West Foundation has set for itself the audacious goal of becoming one of the leaders of a philanthropic movement to motivate donors to do more risk-taking, take a public policy approach by considering administrative as well as program delivery gifts, and listen more to what non-profits are telling them about their needs. In working towards this objective, they are formalizing their program for emerging non-profits so that they can measure the success rate of the organizations in scaling up their donation levels after receiving that first $10,000 grant. West is assisted in this by her program officer, Samantha Alarie-Leca, and her board members, all some twenty-five years her junior, but sharing her passion for assisting the Global South and her willingness to take calculated risk. "They are highly engaged," she says. "They're the ones who've provided the most input on developing our new program, and we're very fortunate to have such an amazing group of young women devoting their time and energy to us."
Only time will tell if the foundation's current efforts will translate into dynamic change within the sector, but for the time being, West is happy with the direction she, her staff and board are taking. "I believe we are working towards a bold goal," she says. "We don't know of many others doing this."
Feeling inspired? If you're ready to begin your own Be Fearless journey start by downloading our free Be Fearless Action Guide and Case Studies.