Experiment Early and Often
I love experimenting early and often – celebrating the successes and embracing all of the bumps, bruises and failures that get us there!
For more than 20 years, Brian has worked in the private and not-for-profit sectors pioneering innovations in interactive online technologies.
In 2005 Brian joined the Case Foundation to spearhead national cause-related campaigns—applying his expertise in cutting edge technology and social media to the nonprofit space. As Senior Vice President of Strategic Operations, he works with the senior management team and Foundation principles to shape the overall direction and mission of one of the most innovative philanthropic organizations in the country. As part of his responsibilities, Brian oversees operations, interactive strategies and development of organization initiatives.
Brian has helped to spearhead some of the country's most impactful online campaigns – generating millions of dollars for charitable programs and inspiring hundreds thousands of people to use technology to make a difference. Brian's passion for his job is fueled by his desire to work with new technologies and business strategies for social change on a local, regional, national and global level.
An early online pioneer, he started his career in the late 1980's working for AOL – America Online. As one of the company's early employees, Brian joined the small startup that would become a corporate icon. For more than a decade, Brian and his colleagues helped create a groundbreaking technology platform that allowed people for the first time ever to interact with one another and companies on the Internet. As Executive Producer of E-Commerce for AOL, Brian oversaw the design, development and deployment of hundreds of E-commerce initiatives as well strategic advertising partnerships.
As an expert in online giving platforms and the utilization of "tech for good," Brian serves on the board of directors and as treasurer for Network for Good, an organization which has processed more than $1 billion in online donations for over 100,000 nonprofits.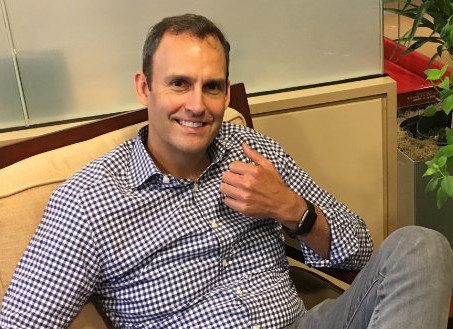 Apple Watch: The Good, the Not-So-Good and the Social Good
There are "complications," and that's a good thing.
Read More