Reach Beyond Your Bubble
I try to take myself out of my comfort zone when it comes to new projects, relationships and ideas—which keeps me on my toes and helps me to achieve a greater impact!
Emily, Vice President of Marketing and Partnerships is one of the Case Foundation's leading advocates for identifying innovative and scalable approaches that address many of today's social challenges. Emily creates and facilitates opportunities for social change through Foundation initiatives including the development and implementation of key programs, campaigns and partnerships.
Her current focus at the Foundation includes understanding how to better engage individuals who are looking to create change using new technology, social media and cross-sector collaborations. Using these evolving insights, she applies a marketing and communications lens to the Foundation's programs with the goal of mobilizing, empowering and educating others. She also leads the Foundation's next gen initiative, which explores how the rising generation of young adults will influence change across sectors over the coming decade. She views their collective passion for innovation and collaboration as one that is big, bold and fearless. Emily sees great potential for this generation to create positive change that will impact us all.
With more than 15 years of experience in program development and social marketing strategy implementation for both the public and private sectors, Emily brings together a unique perspective that fuels her passion for identifying and proving sustainable models for social change. In 2014 Independent Sector named her an American Express NGen Fellow. Emily holds a B.S. from Georgetown University.
A native to the Washington, D.C., metropolitan area, Emily enjoys all things D.C. When not online, she is usually out and about on her bicycle or posting pictures of her two cats. She also co-founded and served as editor for an award-winning blog covering the D.C. music scene.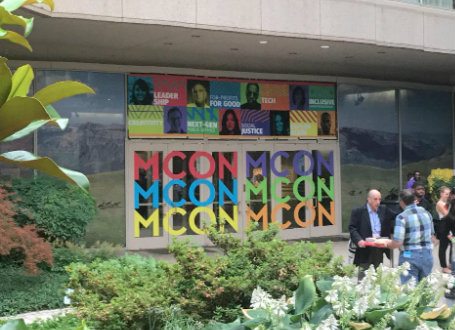 Millennials Make Their Mark at MCON 2016
Here are 10 of my favorite moments from MCON 2016.
Read More