We came. We explored. We discovered. Last week, the Case Foundation team participated in MCON 2016, the Millennial engagement conference—which brought together changemakers from across the country who want to share insights on how to unleash the power and potential of the next generation. Since 2011, the Case Foundation has been proud to sponsor and partner with Achieve, the lead organizers of the convening and shine a spotlight on how the next generation connects, gives and gets engaged for social good. This year, nearly 700 in-person attendees and tens of thousands of online viewers participated in this landmark event, from June 21 to 23, at the beautiful National Geographic campus in Washington, DC.
In the coming weeks there will be much more content shared from the proceedings, including speaker videos, recaps and more, which you can access at www.mcon.events. In the meantime, here are 10 of my favorite moments from MCON 2016:
#1: Jean Case, CEO of the Case Foundation and Chairman of National Geographic Society Board of Trustees; and Gary Knell, President and CEO of National Geographic go live on Facebook!
No strangers to disruption, these two leaders and changemakers share their insights on how to work with the next generation for social good using technology, photography, television, civic engagement, VR and more as they seek encourage the democratization of exploration in the social sector. (Watch our Facebook Live interview with Jean and Gary.)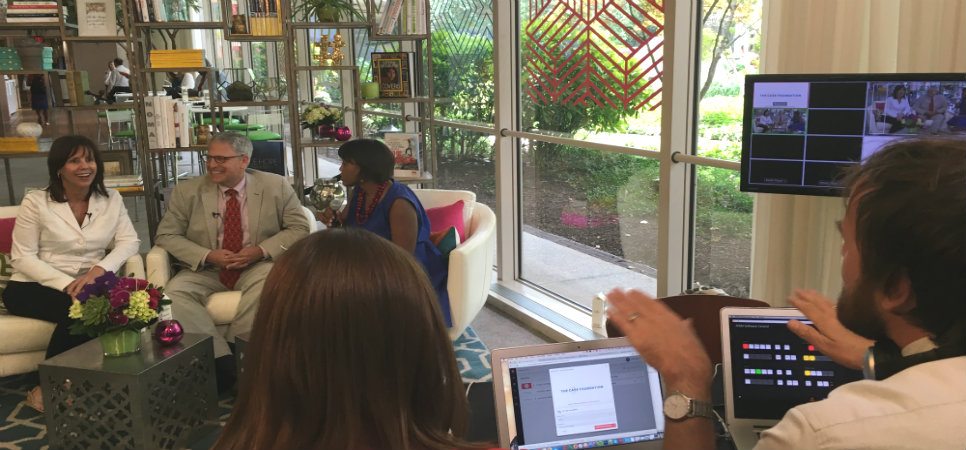 #2: "Are you going to focus on what you can give people, or what you can get?" – Kevin Cleary, CEO of Clif Bar & Company.
(Watch our Facebook Live interview with Kevin.)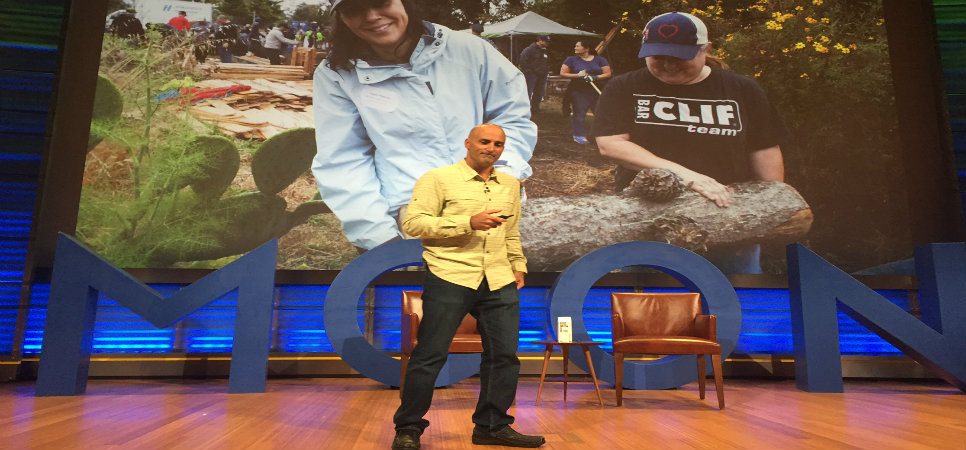 #3: "I don't believe that communities are built through follows, likes and shares. I think it's the current state of what we know, but I think what is coming down the pipe is completely different, and I would argue, much more interesting story of what we consider are communities today. The way we are using social media today is a fraction of what we can do with the technology in our pockets. Likes and follows are not enough to make the world how we want it to be." – Gina Bianchini, CEO and Founder of Mightybell
(Watch our Facebook Live interview with Gina.)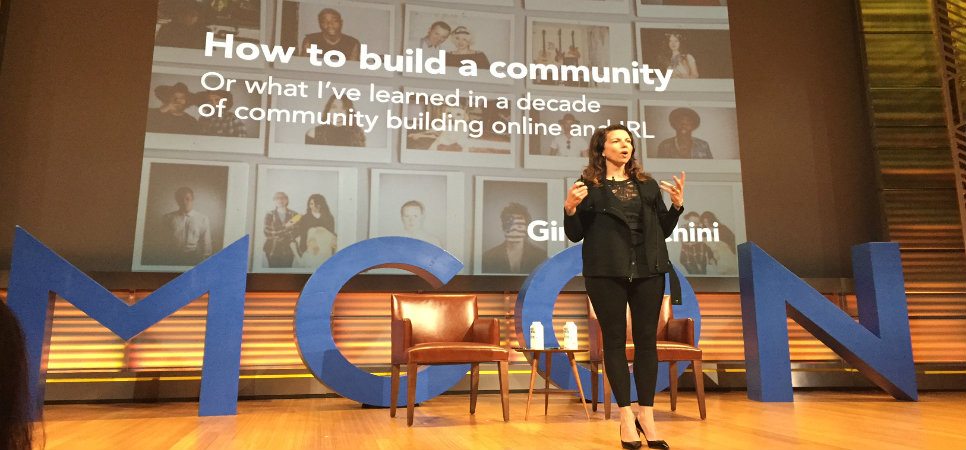 #4: "People aren't born woke, something wakes them up." – DeRay Mckesson, Activist
(Watch our Facebook Live interview with DeRay.)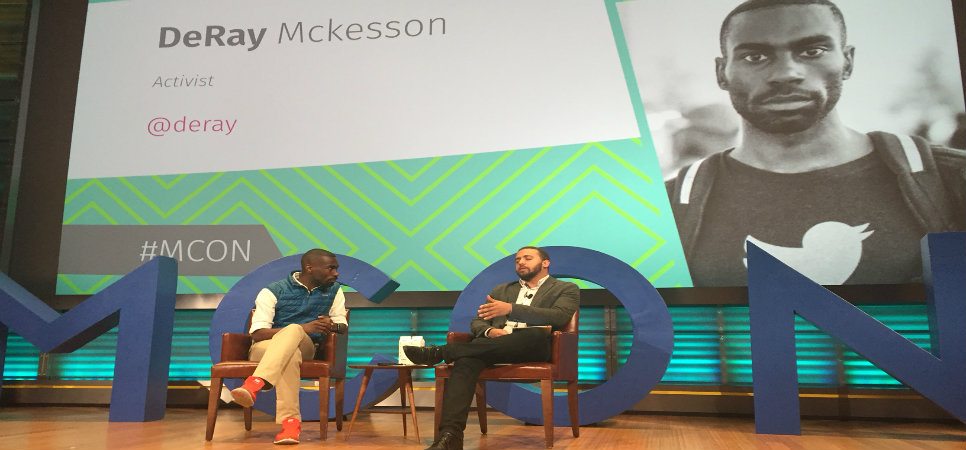 #5: "There is a truth to the visual content on Instagram… People are creating, engaging and contributing incredibly important visuals to a lot of social movements and causes." – John Tass Parker, Politics & Government Outreach team, Instagram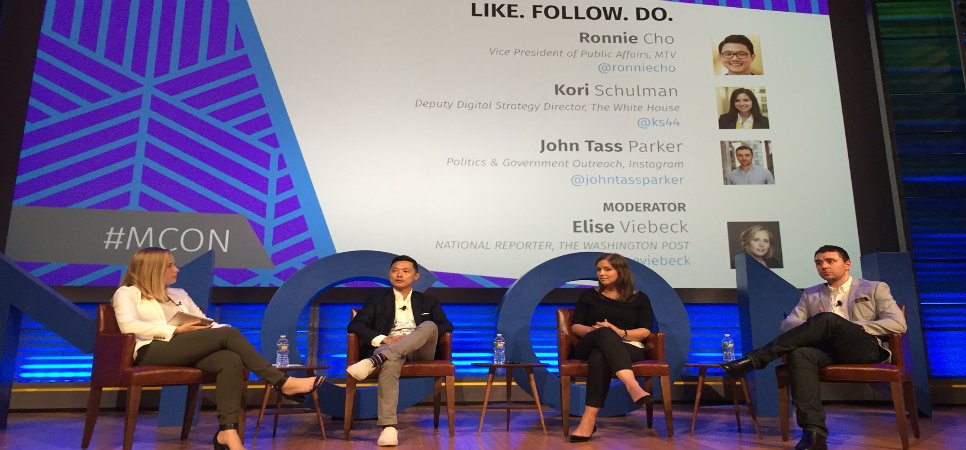 #6: Renwick Gallery. The Case Foundation was honored to host MCON 2016's opening night celebration at the Renwick Gallery. The world-renowned Renwick is home to the Smithsonian American Art Museum's contemporary craft and decorative art collections. It is currently home to the "Wonder" exhibit, which has caught the attention and imagination of many who have come to see this stunning collection. We took advantage of the great selfie spots to encourage guests to "strike a pose" throughout the gallery and share their pictures with us using the hashtag #MCON on various social media platforms.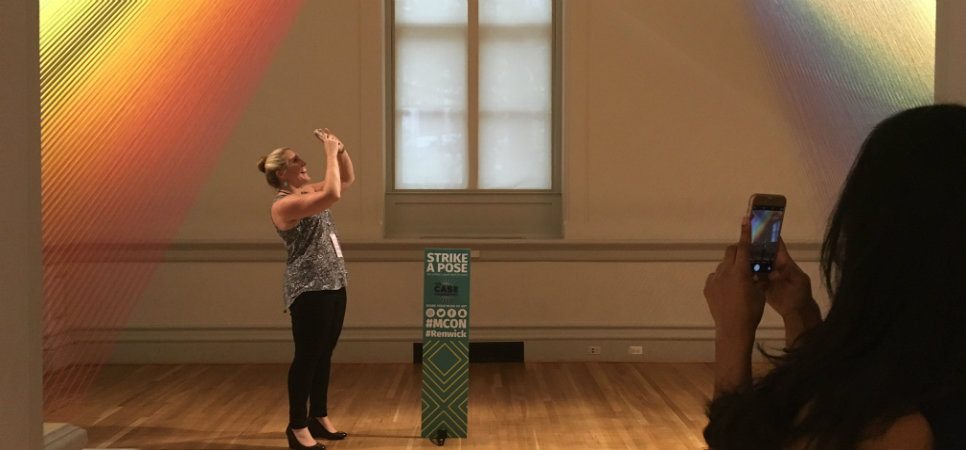 #7: You can learn so much about everyday people. Everyday people are sometimes the biggest heroes. – Chef Jose Andres, Owner of ThinkFoodGroup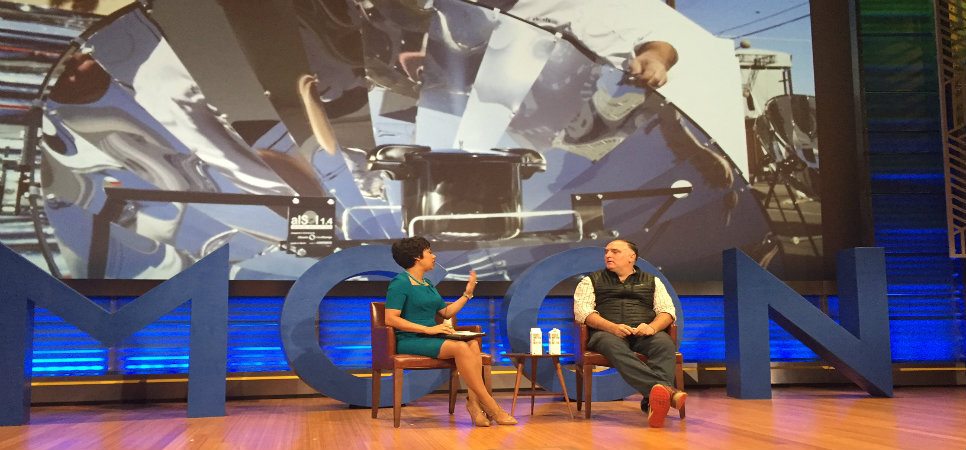 #8: The most powerful thing we can do is convene. – Jesse Moore, Associate Director of Public Engagement, The White House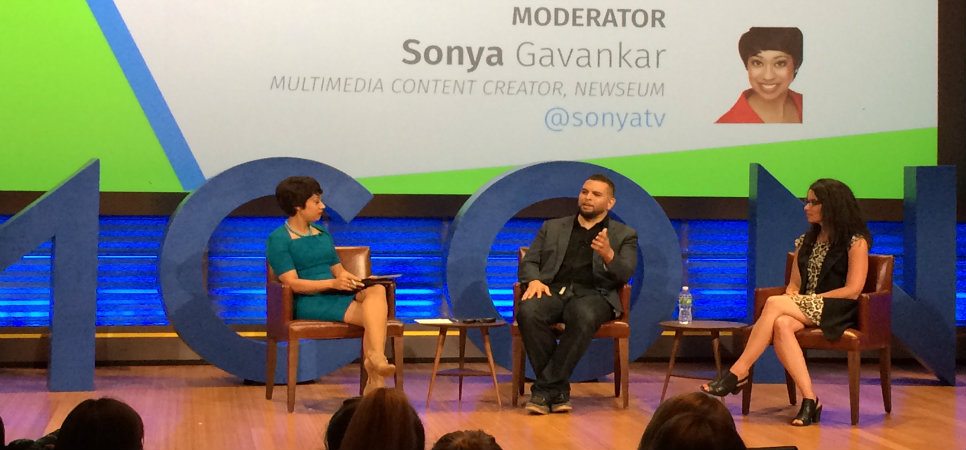 #9: Katherine Kallinis Berman and Sophie Kallinis LaMontagne of Georgetown Cupcakes chatting with us on Facebook Live.
These dynamic entrepreneurs disrupted the business world with their multi-million dollar cupcake business. As champions for inclusive entrepreneurship they encourage anyone with a business dream to follow it and not be afraid to pursue it even if that means having to start over again. As Katherine and Sophie reflect, "There's no substitute for hard work." Hear them share their story.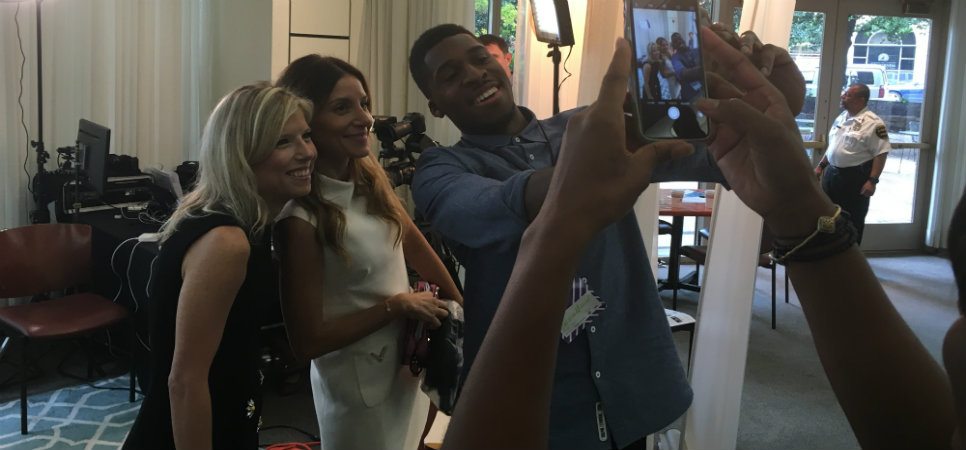 #10: "People are craving authenticity." – Miki Agrawal, founder of THINX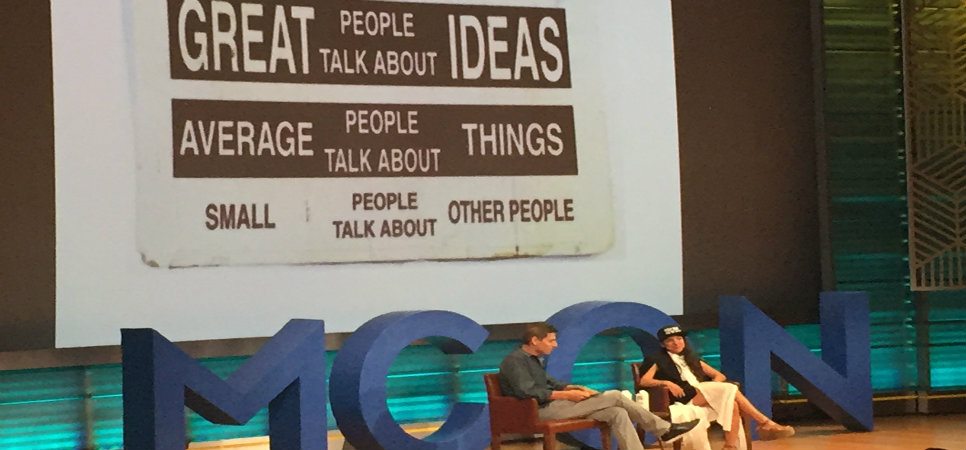 #11 (BONUS): There were more than 35 awe inspiring speakers who took the stage of the course of the three days, including Michael Smith of My Brother's Keeper; Jay Newton-Small of TIME; Matt Bellasai the Comedian; and Sylvia Earle the explorer. Stay tuned for more profiles and recaps from the Case Foundation over the coming weeks!
What was your favorite or most memorable part of MCON 2016? Please share with us on Twitter @CaseFoundation or on our Facebook page. Until next year!